Choose from three Huddart hikes & trailheads.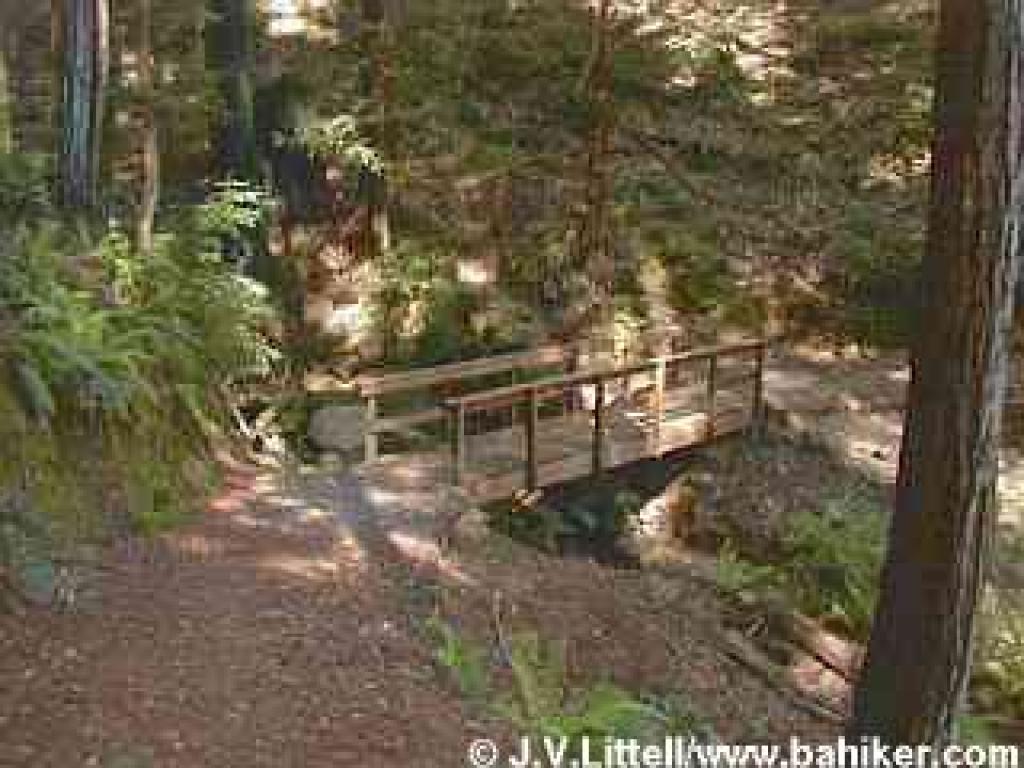 Hike 1: Into the Woods
Starting at the Miwok Group Area, this 4.5 mile loop visits the park's quietest areas. Climb through redwood, huckleberry, hazelnut, and oak, descend to the lower reaches to McGarvey Gulch Trail, then skirt the picnic areas as you return to the trailhead. All trails on this hike open to cyclists, hikers, and equestrians, although seasonal closures make some stretches hiking-only. Best in autumn, winter, and early spring.
High points
: Deep shaded woods are delightfully peaceful.
Low points
: Lots of activity, shortcuts and garbage around the picnic areas during late spring and summer.
•
View photos from this hike.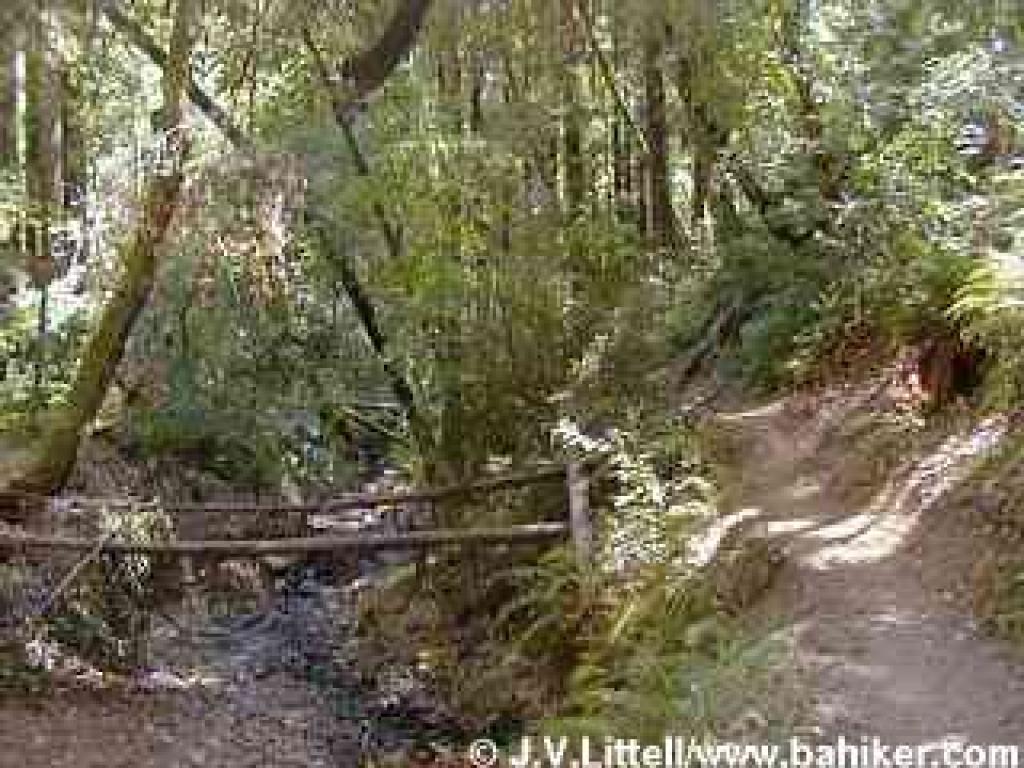 Hike 2: Phleger Estate
Beginning at the ranger station parking lot, this semi-loop 4.5 mile hike edges past picnic areas on the way to Phleger Estate. After winding along West Union Creek, the trail switchbacks uphill through tanoak, redwood, Douglas fir, madrone, and pockets of chaparral. Retrace your steps back to Huddart, then ascend back to the trailhead through madrone, oak, and redwood. You can easily extend this hike a few more miles from the turnaround point. Phleger Estate is open to equestrians and hikers only. In Huddart, the trails chosen for this hike are open to equestrians, hikers, and cyclists. Best in winter and early spring.
High points
: Phleger's Miramontes Trail is a gorgeous path. The signposts in Phleger are worth the trip.
Low points
: Lots of activity, shortcuts and garbage around Huddart's picnic areas during late spring and summer. Heavy equestrian use on the trails in Phelger. Once past the riparian corridor in Phleger, private property is marked by ugly chain link and barbed wire fences. Traffic noise from Highway 280 is distracting and unwelcome.
•
View photos from this hike
.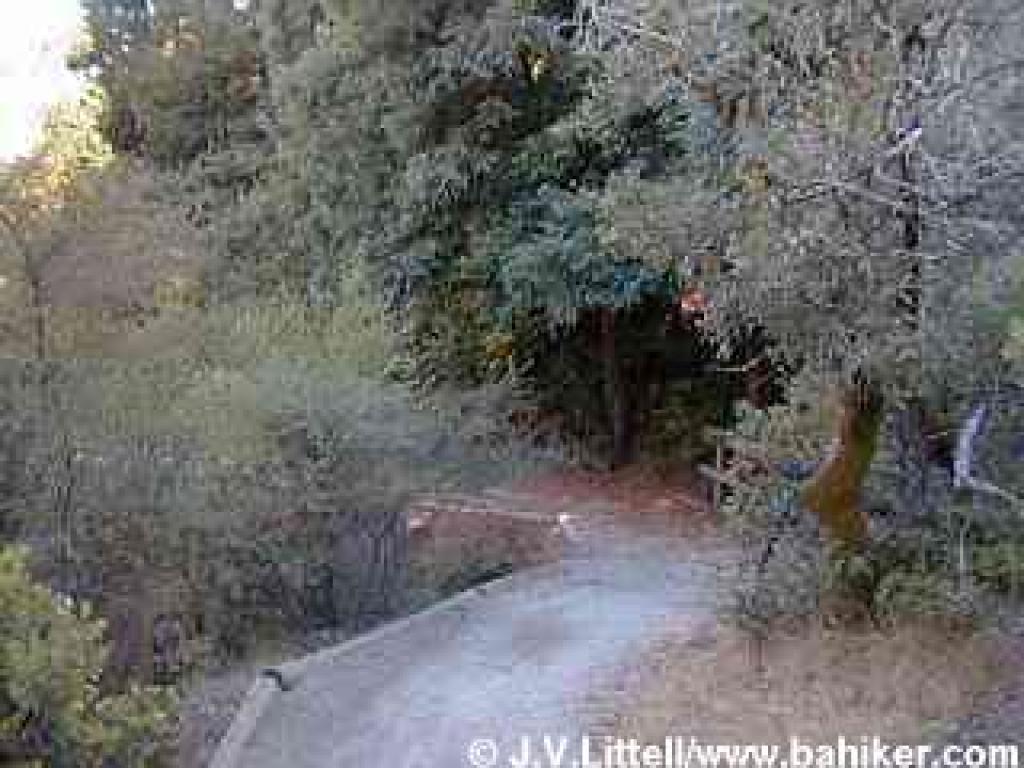 Hike 3: All-access stroll on Chickadee Trail
Three-quarter mile Chickadee Trail departs from a handicapped parking area just past Huddart's entry kiosk. The compacted earth trail winds through a variety of bay area plants, including redwood, oak, and chaparral. Views east, a rariety at mostly forested Huddart, can be glimpsed through breaks in the vegetation. Benches are thoughfully placed along the trail, providing rest stops for hikers. In winter and spring water rushes down a gorge crossed twice by bridges. To learn more about the plants along the trail, ask for a self-guided nature tour pamphlet at the entry kiosk. Choose the direction of the hike according to your ability: counterclockwise (turn right at the fork) climbs slightly and then descends all at once, while clockwise (turn left at the fork) is level, ascends on one stretch and then descends almost imperceptably.
High points
: Chickadee is one of the best nature trails in the bay area. The waterfall gorge will delight young and old visitors.
Low points
: The trail can be rutted and uneven particularly in winter and spring. It may not be level enough for some wheelchair users to negiotiate alone.
•
View photos from this hike
.
Go to Bay Area Hiker Home page