Choose from four Purisima Creek hikes and trailheads.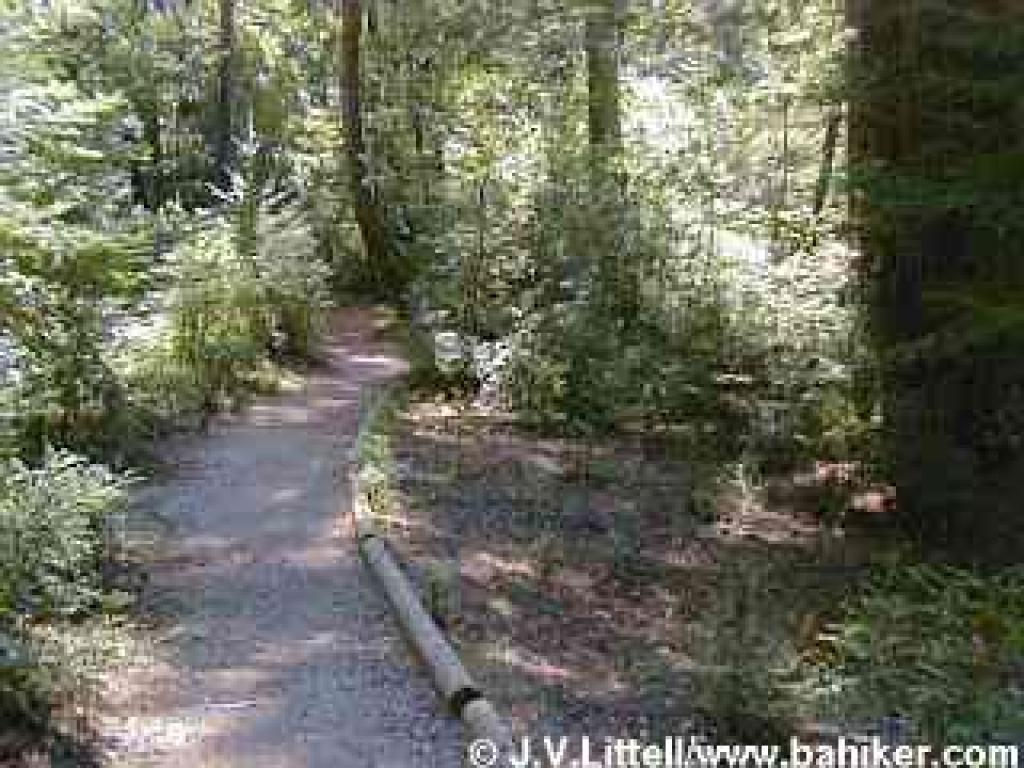 Hike 1: All-access Redwood Trail
Starting at a small parking lot off Skyline Boulevard, Redwood Trail winds levelly through redwoods, tanoak, madrone, huckleberry, and hazelnut. Picnic tables along the .3 mile (one way) path make this trail a nice choice for a short family outing, or a lunch stop when you're passing through the area.
High points
: Thoroughly shaded, Redwood Trail is cool on a hot day. Lots of huckleberries in late summer and early autumn.
Low points
: Since the trail parallels Skyline Boulevard, some people may be disturbed by traffic noise, particularly on weekends. The parking lot can be rutted and tough on low-clearance vehicles.
•
View photos from this hike
.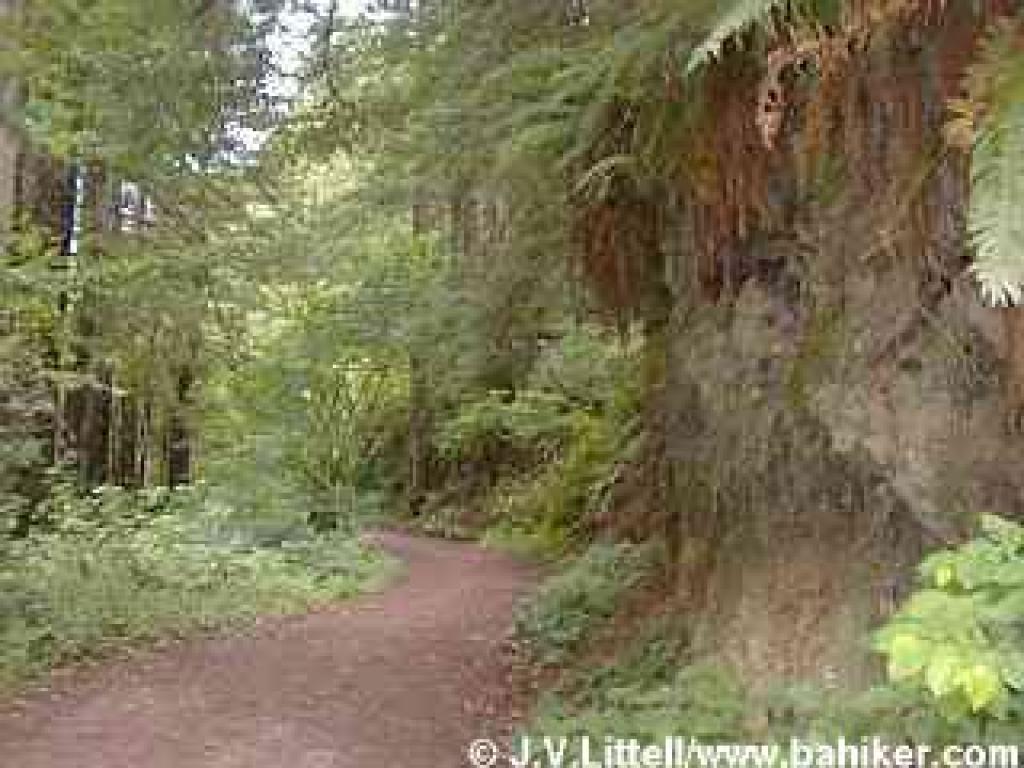 Hike 2: The Best of Purisima Creek Redwoods
Departing from a small parking lot a few miles from CA 1, this 7 mile loop is a tour through the preserve's many lovely plant communities. Purisima Creek Trail climbs easily along a lush riparian corridor, Craig Britton winds through redwoods and then chaparral, and then Harkins Ridge Trail steeply drops back to the trailhead, through creambush, currant, and ceanothus.
High points
: Hikers interested in bay area plants will find plenty to look at, all year round. Lots of thimbleberries in early summer, and great wildflowers in the spring. Views west and south from Craig Britton Trail and Harkins Ridge Trail are spectacular.
Low points
: It's hard to say anything bad about Purisima Creek Redwoods. The preserve, which is a short drive from San Francisco, does get busy, and you'll probably share the trails a bit, unless you visit on a weekday morning. Craig Britton Trail, which is signed hiking only, does get used by cyclists on occasion.
•
View photos from this hike
.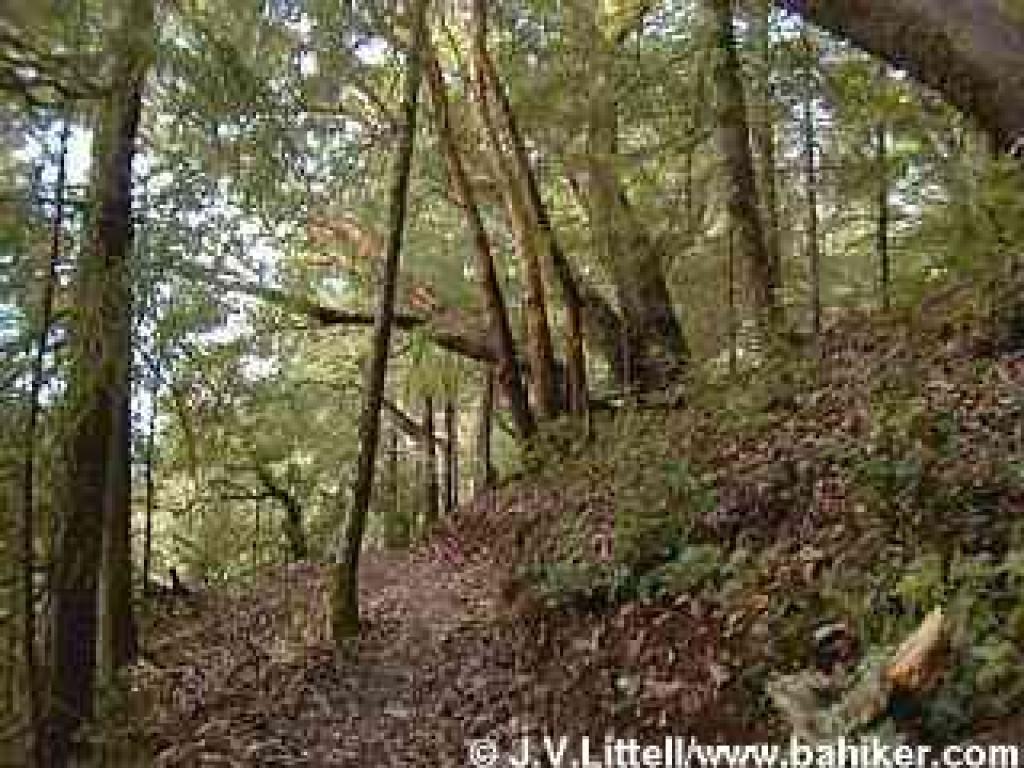 Hike 3: An out and back hike to Bald Knob
Very limited roadside parking on Tunitas Creek Road affords access to the quietest part of Purisima, a parcel of land obtained in 1993 by Peninsula Open Space Trust. This easy 3.6 mile out-and-back hike winds through huckleberry, tanoak, redwood, Douglas fir, and madrone, then offers views south and west to the ocean.
High points
: Bald Knob Trail is a hiking only path with no through access to other parts of the park, so the hike is very quiet. Unusual views of the soft rolling hills of western San Mateo County are an added treat.
Low points
: Parking is dicey.
•
View photos from this hike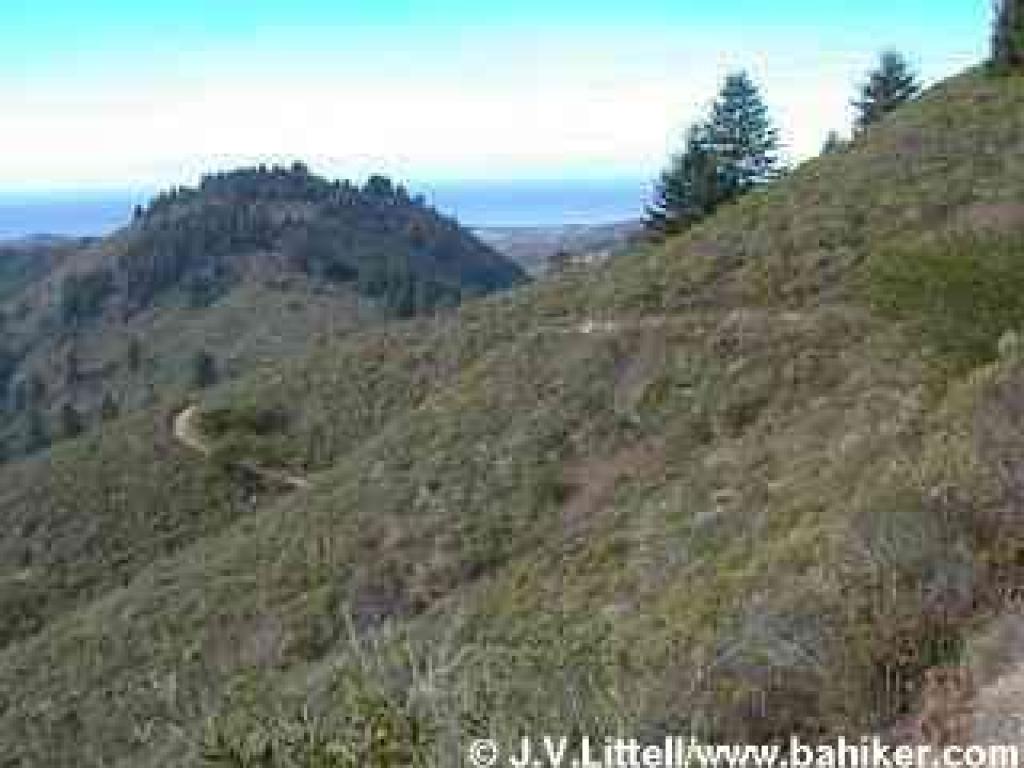 Hike 4: North Ridge Trail to a perfect picnic spot
Purisima Creek's main trailhead on Skyline Boulevard is the staging area for a 3.6 mile out-and-back hike to a grassy knoll with commanding views of the preserve and the ocean. Along the way the trail winds downhill through huge old Douglas fir, tanoak, madrone, huckleberry, and currant, then emerges into chaparral.
High points
: Great views and hiking. During the rainy months, Whittemore Gulch Trail is closed to equestrians and cyclists, leaving the trails on the north part of the preserve quiet.
Low points
: Although this is a short hike, there is considerable elevation to regain on the hike back to the trailhead.
•
View photos from this hike
.
Go to Bay Area Hiker Home Page