Choose from two trailheads and four hikes at San Bruno Mountain State and County Park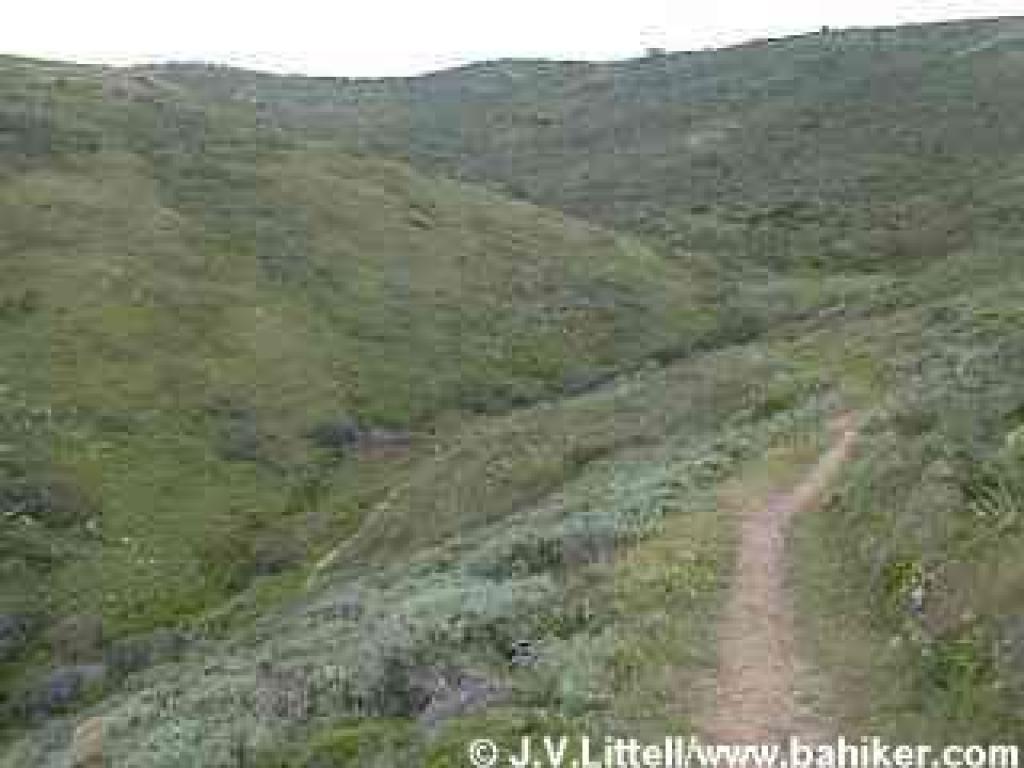 Hike One: Summit Loop
Beginning at the trailhead on the south side of Guadalupe Canyon Parkway, this 3.54 mile loop is a stunner when spring wildflowers are abloom. The narrow dirt path, open to hikers and equestrians only, easily ascends to the ridge through sagebrush, monkeyflower, coffeeberry, and coyote brush. Along the way you'll have great views west and north. After crossing Radio Road, Summit Loop Trail drops back down to the trailhead on a well-graded course, showcasing views of San Francisco and the east bay.
High points
:
A quick drive from San Francisco. Easy hiking. Great variety of plants. A native plant garden is in development at the trailhead.
Low points
:
You're never very far from civilization. Traffic noise from Guadalupe Canyon Parkway is present for much of the hike.
•
View photos from the hike
.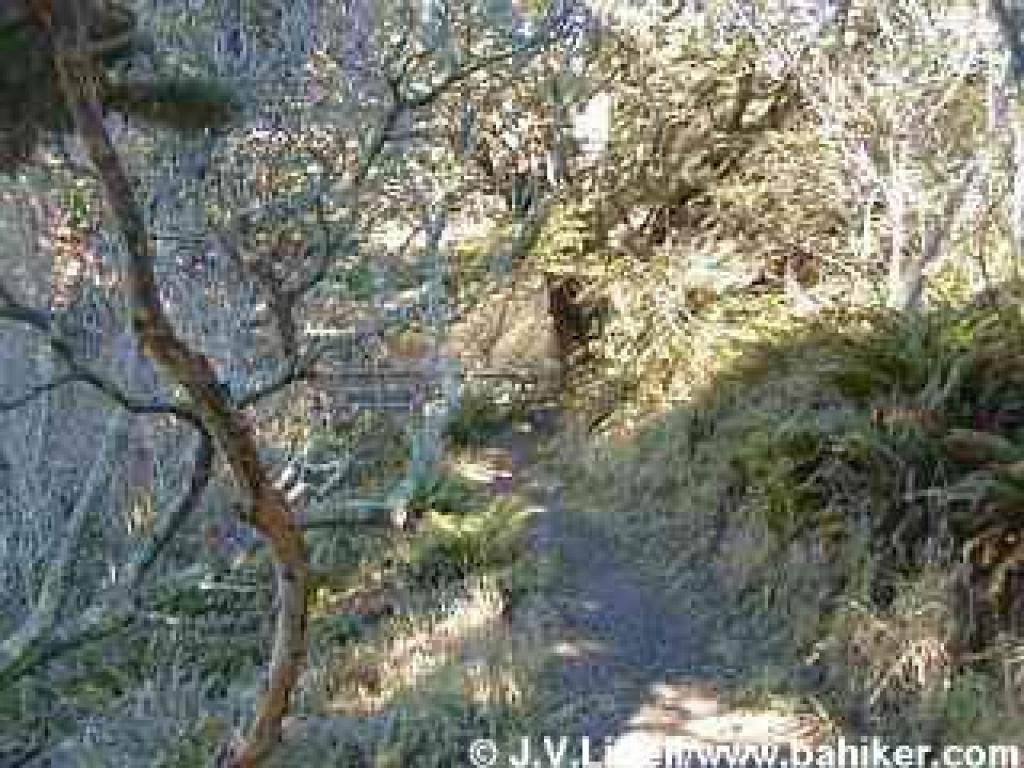 Hike Two: Bog Loop
This short and easy hike is a good choice for folks hiking with kids. The .8 mile loop (on which bicycles aren't permitted) begins at San Bruno's main trailhead, just north of Guadalupe Canyon Parkway. Bog Trail winds levelly on a dirt path through blackberry, coyote brush and coffeeberry, with willows and dogwood thriving in moist spots.
High points
:
A great quick get-away hike if you live nearby. Excellent bird watching. Picnic area and restrooms make this a great family outing destination.
Low points
:
If you don't know what a bog is, take this hike during the rainy season.
•
View photos from the hike
.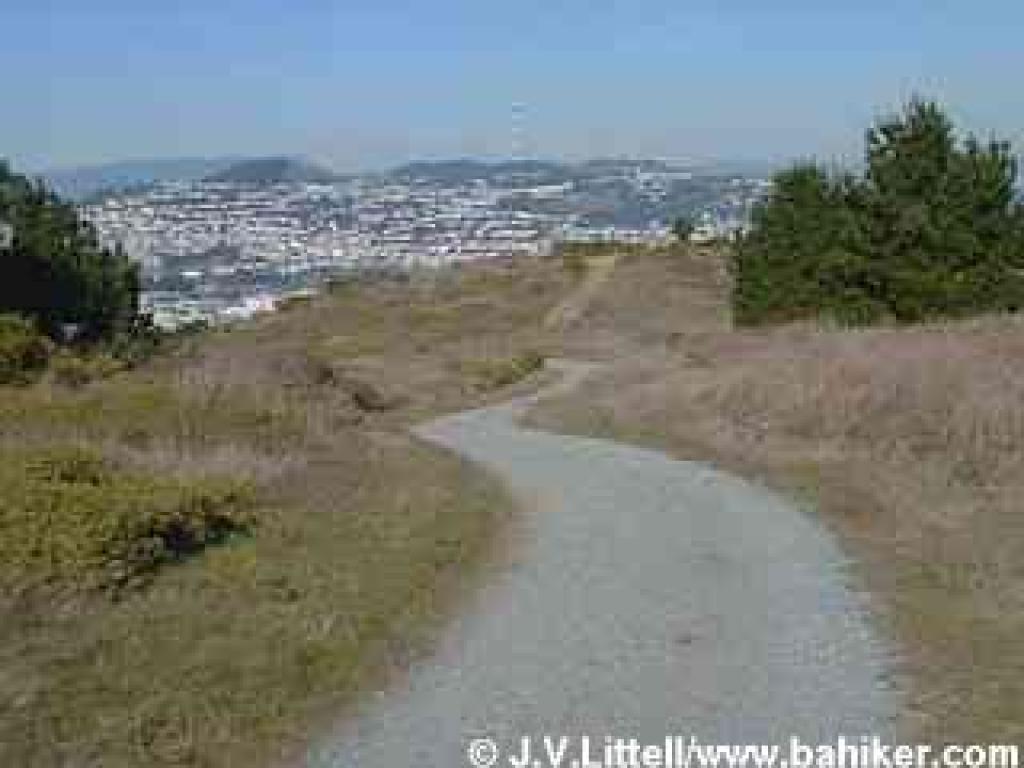 Hike Three: Saddle Loop
This 2.9 mile loop is the most popular circuit at San Bruno. Starting at the trailhead just past the park entrance, Saddle Loop Trail skirts the picnic area and then climbs easily through grassy hillsides. Good wildflowers in spring, although much of the area in this part of the park has been overtaken by gorse, a non-native shrub. Outstanding views of San Francisco, and on clear days, much of the Point Reyes peninsula and the Farralons. The loop finishes on a level paved trail, winding through eucalyptus.
High points
:
A good exercise loop if you live nearby. Nice wildflower display in spring.
Low points
:
Civilization continues to infiltrate any wilderness at San Bruno, and more than anywhere else in the park, along this trail you'll feel the crush.
•
View photos from the hike
.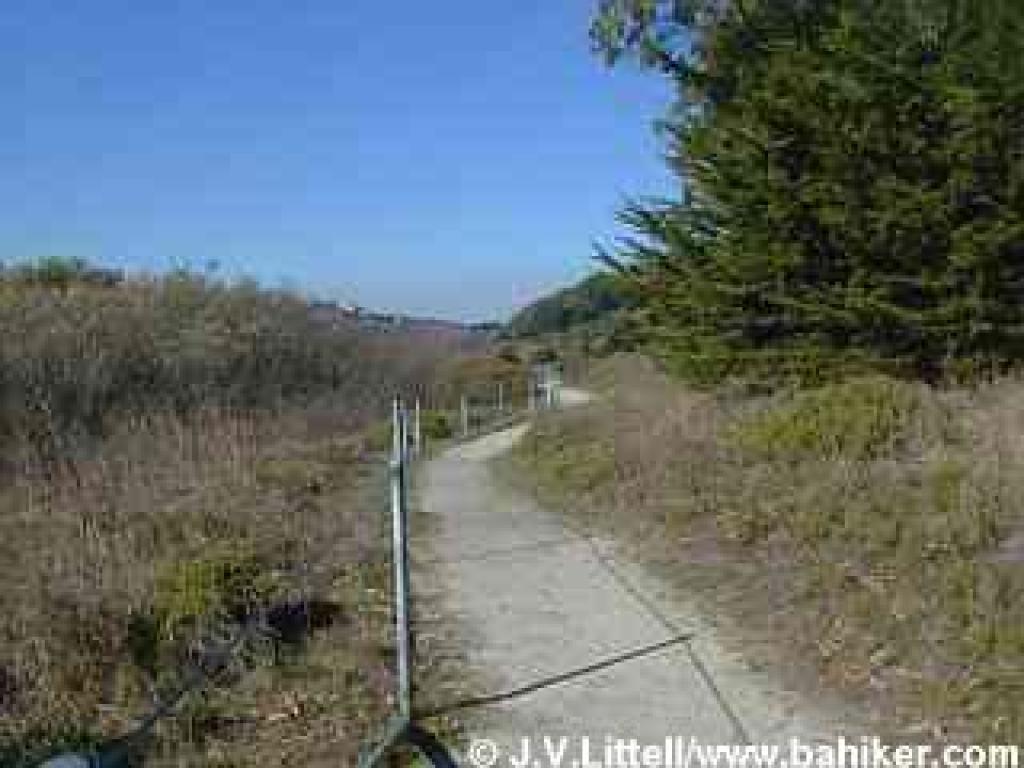 Hike Four: All Access Hike/Loop
A .3 mile level portion of the compacted earth Bog Trail is accessible to wheelchair users, and the short path can be extended to a .8 mile loop on paved flat Old Guadalupe Trail (the path connecting Bog and Old Guadalupe may be too great of a grade for some wheelchair users). The vegetation is a mix of native shrubs like coffeeberry and coyote brush and non-native plants such as eucalyptus.
High points
:
Bog Trail is an excellent path for wheelchair users. Guide wires assist sight impaired or walkers with limited abilities.
Low points
:
Can get muddy in winter.
•
View photos from this hike
.
Go to Bay Area Hiker Home page