Choose from three Skyline Ridge hikes and trailheads.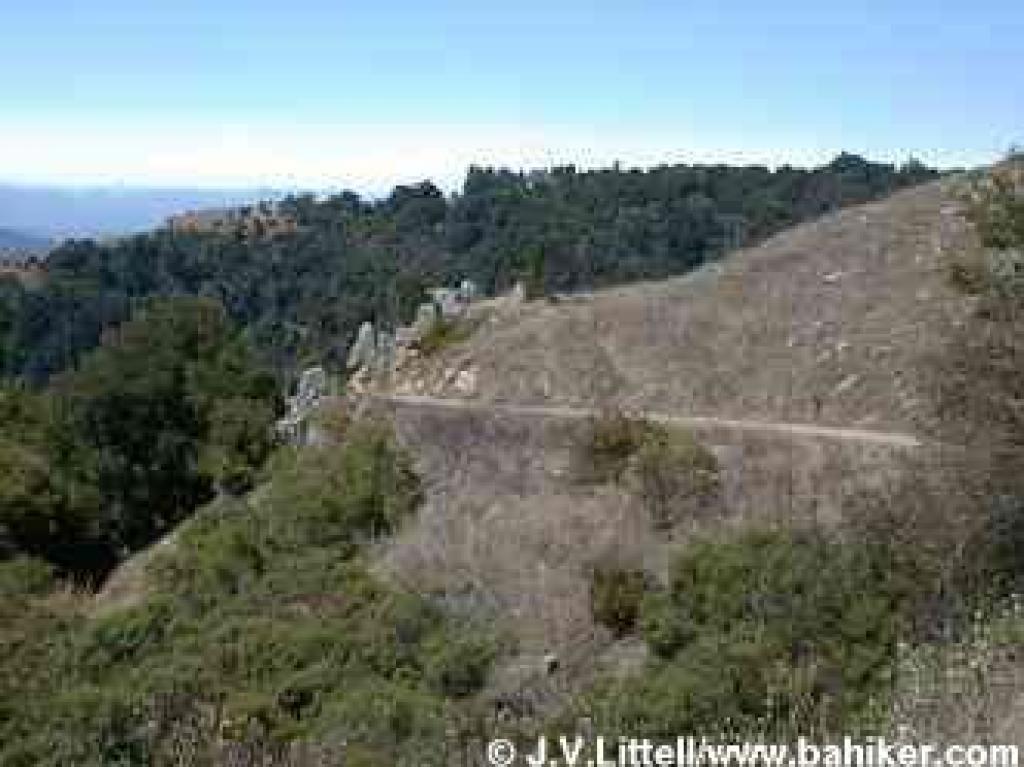 Hike One: Two ponds and the Bay Area Ridge Trail
Starting at the Horseshoe Lake trailhead, this hike climbs through big-leaf maple, Douglas fir, oak, buckeye and California bay, to a hilltop with a great view east to Black Mountain. After dropping down to the shore of Alpine Pond, the Bay Area Ridge Trail sweeps south across the grassland and then chaparral, past intriguing rock formations. Uninterrupted views of the Butano Ridge persist until your descent to Horseshoe Lake. The three mile loop finishes through grassland.
High points
: There's a lot crammed into this short 3 mile hike; woods, chaparral, grassland, and two ponds. This is one of the nicest segments of the Bay Area Ridge Trail.
Low points
: If you're scared of snakes, you may be unhappy on the Ridge Trail segment. The trail, which features a rattlesnake warning sign at both ends, is narrow, and although I've never seen a rattlesnake on it, if you're really phobic you may want to choose a different route.
•
View photos from this hike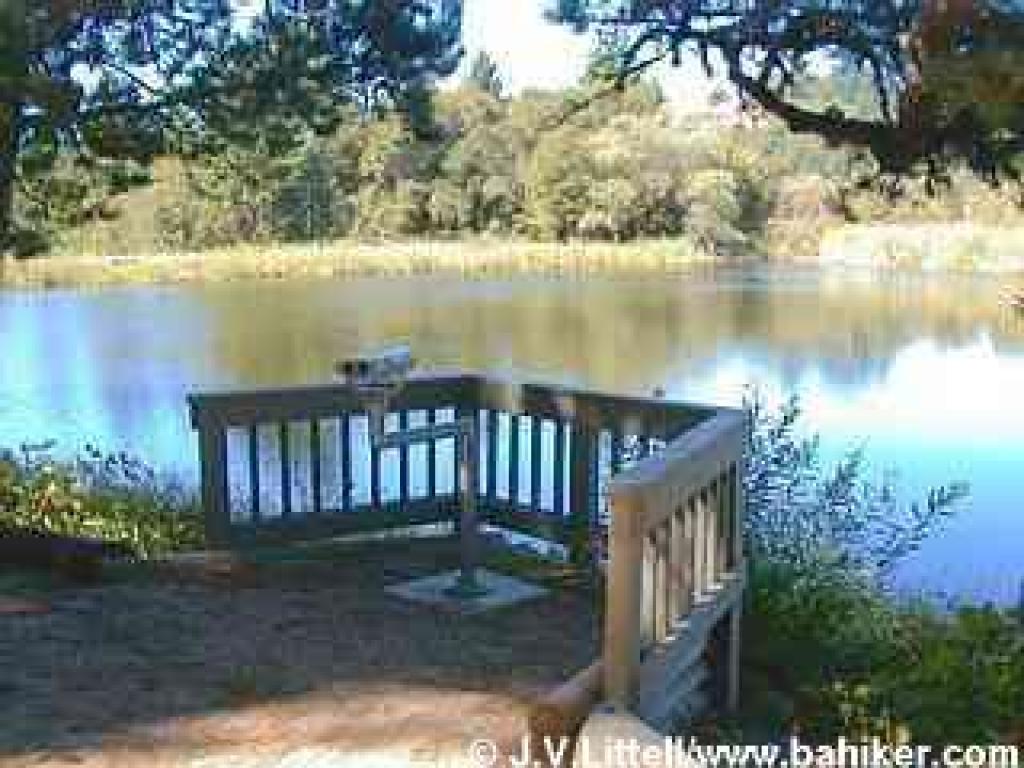 Hike Two: Around Alpine Pond on an all-access trail

Beginning at the Russian Ridge Open Space Preserve parking lot, this hike scoots under Alpine Road via a tunnel and emerges to a flat path around pretty Alpine Pond. Parents with children will want to visit the nature center (open weekends in the summer), and folks in wheelchairs might take a few minutes to look through the wheelchair accessible binoculars at the viewing station (pictured left). If you happen to be visiting in the autumn or winter before the rains begin, you may see crayfish in the muddy edges of the water.
High points
: Beautiful, relaxing setting, and nice facilities.
Low points
: On weekends, traffic noise from Skyline Boulevard can be intrusive to a nature experience.
•
View photos from this hike.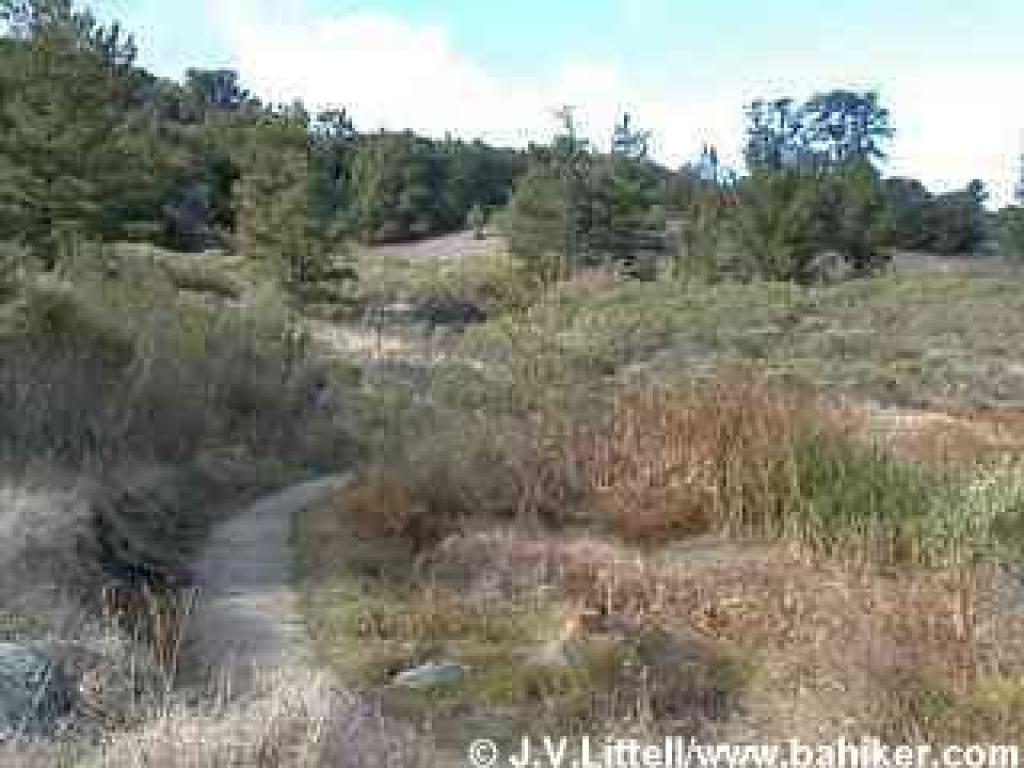 Hike Three: Horseshoe Lake on an all-access trail
A handicapped-designated parking lot is the staging area for a short out-and-back jaunt on the Bay Area Ridge Trail. The compacted earth path (which has bumpers along most of its length) winds through coyote brush and along the damp shores of Horseshoe Lake.
High points
: Horseshoe Lake is a tranquil natural spot. Good wildlife watching. Substantial designated parking.
Low points
: Path can get muddy.
•
View photos from this hike
.
Go to Bay Area Hiker Home page